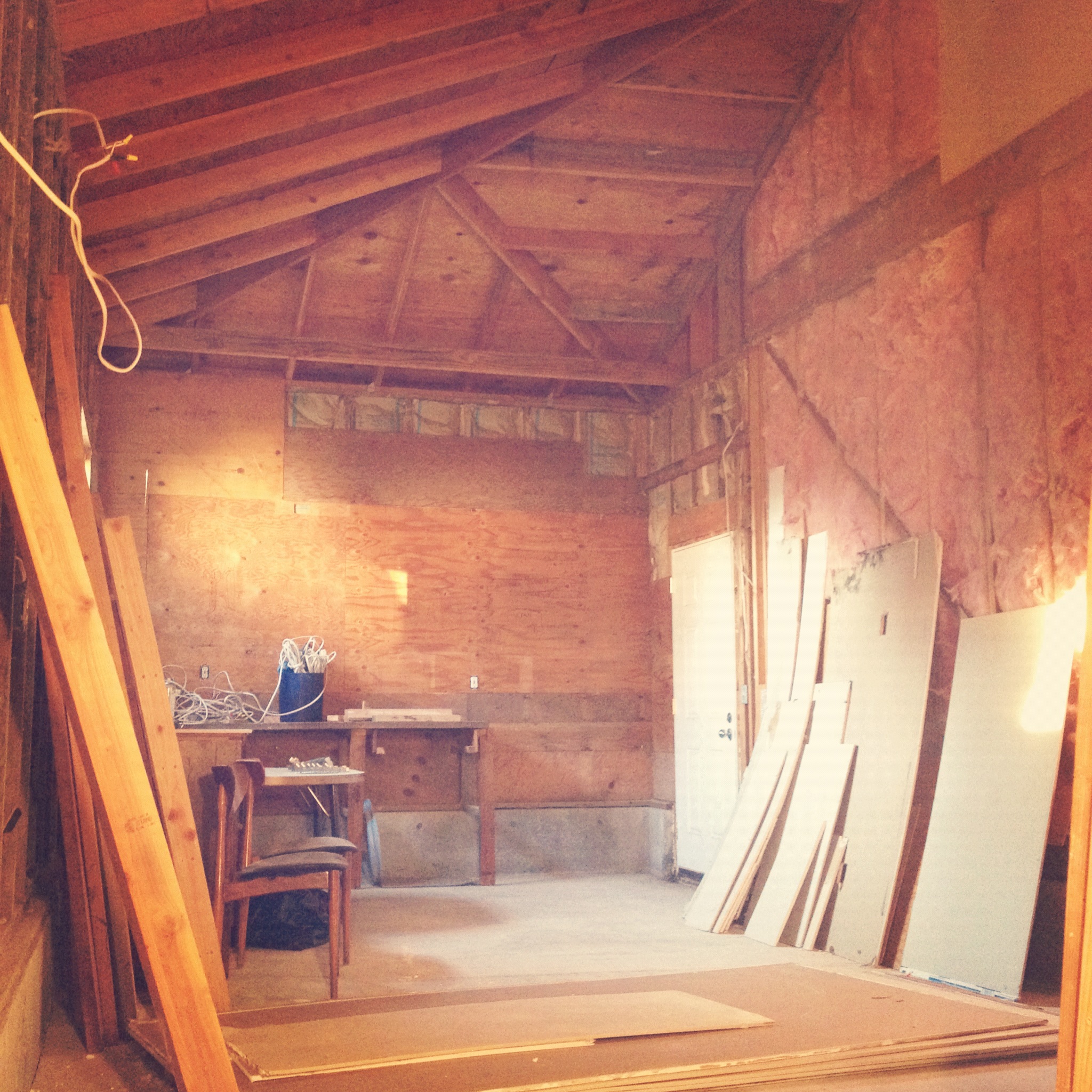 The first step we had to take in this process was to remove two rooms and disassemble the workshop currently built into our space. The rooms were constructed without much attention to detail. Aluminum stud walls, single sheets of 1/2" drywall, drop ceilings and some hollow core doors were used, making demolition fairly easy. Mario and I took about two weeks and filled two 15 yard dumpsters full of material.
We discovered that the concrete pad had been poured at a slight slope, and considering it was formerly storage for a boat, this seemed to be for drainage purposes. We made the decision to not level off the floors, somewhat due to cost, but also lack of expertise. We wouldn't know how much this would affect us until much later in the process.
We moved the water heater back and built a utility closet under the structural beam of the original house (this space is all an addition built some years ago, along with extra rooms and common space). Simple wooden stud frames, R-11 insulation and 1/2" drywall enclosed the closet.
At this point, we went back to NYC for the rest of the summer. I returned in September, but the space remained raw until we landed a gig with Farmers Insurance, allowing us to form the business and seriously focus on design. I threw together a line drawing in Keynote, and my friend Emily rendered me a CAD drawing as reference.
We decided to put a booth on the side in a trapezoid to allow view into both rooms, and an air lock in between the two rooms, which I picked up from a visit to Sonora Recorders in LA. I heard that was where The Fray worked.